---
UAV's in Kenton County
Unmanned aerial vehicles (UAVs) are becoming more prevalent in all facets of modern life.  PDS uses this technology to improve data for various planning studies, to supplement data contained in its GIS, and to document current-day conditions on the ground across Kenton County.
PDS is producing this mapLAB project to illustrate what UAVs can do and to explain the restrictions and limitations on their use in Kenton County.  The agency does not use the term 'drone' because of its use in military applications.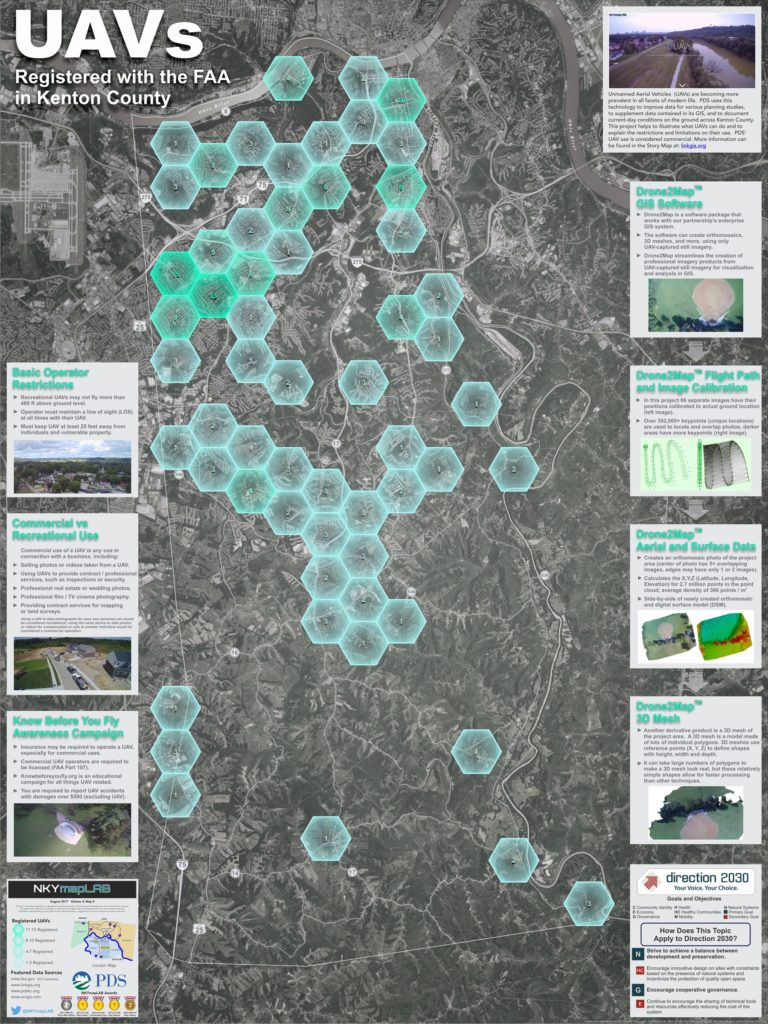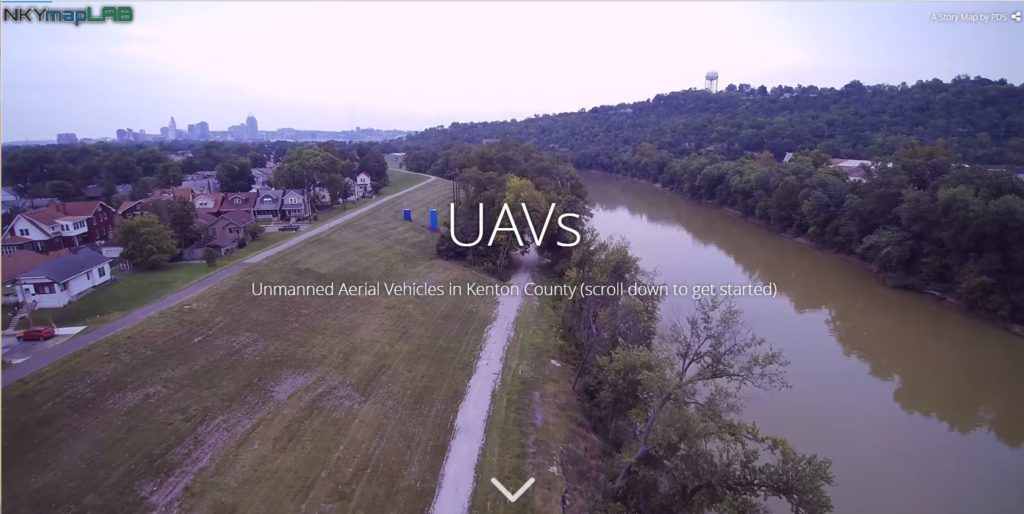 Click on the image above to view the UAVs Story Map.

Click the logo for more information about the implementation of Direction 2030