---
Piner Tornado (2012)
On March 2, 2012 the Kenton County communities of Piner, Fiskburg, and Morning View were hit hard by one of the worst tornado outbreaks in Kentucky history.  These small, unincorporated towns were left with significant damage that would take years to rebuild.  Originally classified as an EF-3 tornado (winds of 136-165 mph), the storm was upgraded to an EF-4 (166-200 mph) after damage survey teams saw first-hand the types of destruction that happened on the ground.
The image below represents the poster sized map of this project.  There is also a companion Story Map, complete with interactive maps, narrative text, images and multimedia content.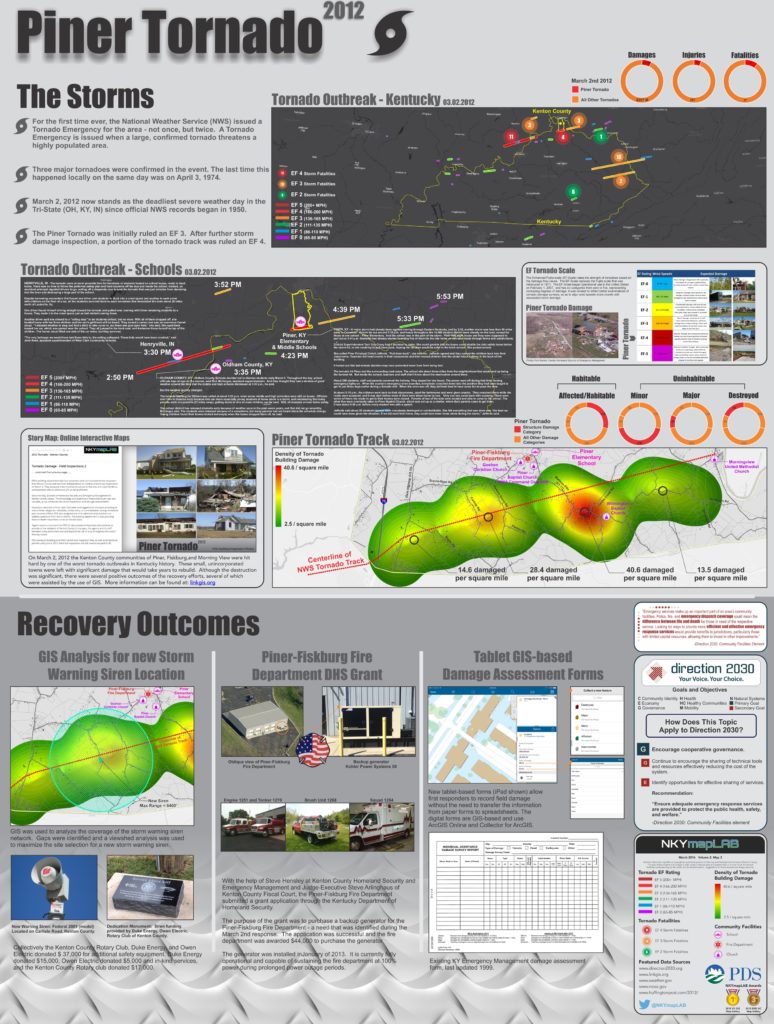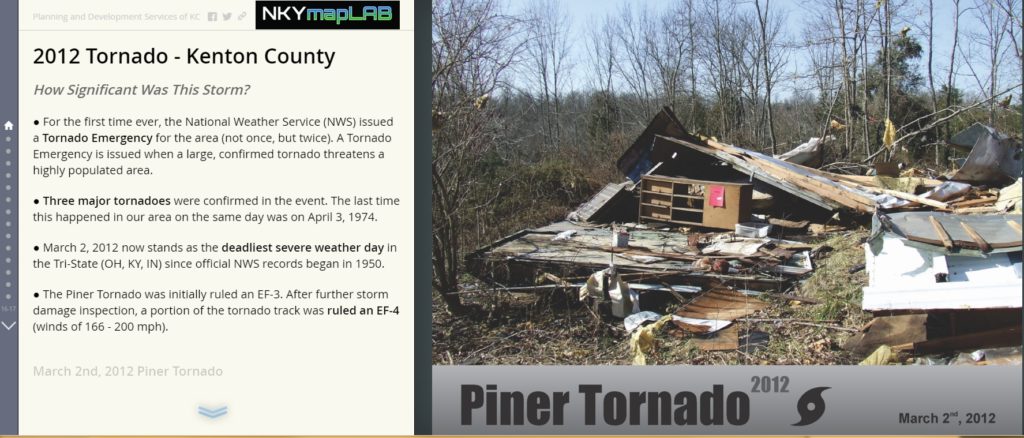 Click on the image above to view the Kenton County 2012 Piner Tornado Story Map.

Click the logo for more information about the implementation of Direction 2030.
Piner Tornado 2012