---
Landslides
Kenton County and the Greater Cincinnati area is home to one of the most active landslides spots in the country prompting some of the highest per capita costs to prevent and mitigate their effects (Kentucky Geological Survey, 2013).
The image below represents the poster sized map of this project.  There is also a companion Story Map, complete with interactive maps, narrative text, images and multimedia content.
 
POSTSCRIPT: The Story Map of which this map illustration is a part may be found here. By the end of this Story Map experience, viewers should have a much better understanding of landslides in Kenton County.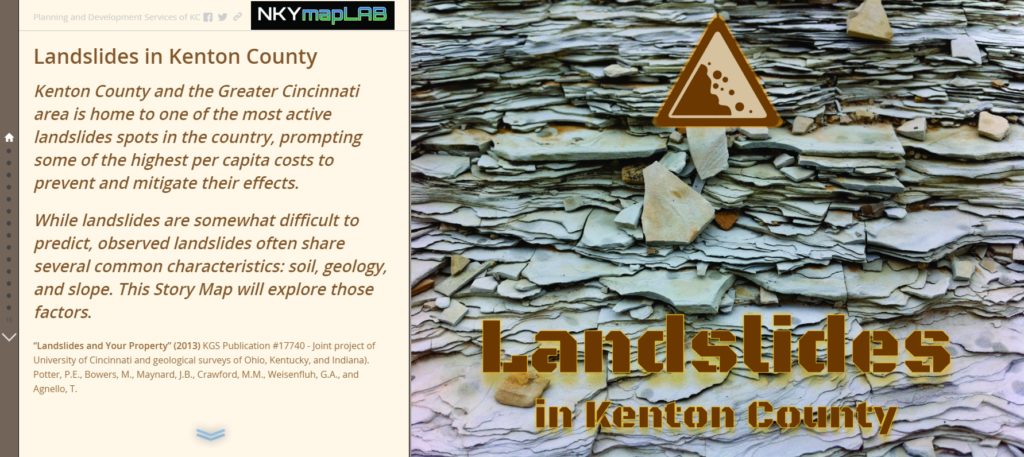 Click on the image above to view the Landslides in Kenton County Story Map.

Click the logo for more information about the implementation of Direction 2030.