---
KY-536 Traffic Patterns
The overall goal of this analysis is to further examine traffic flow and traffic congestion along the KY 536 Corridor (western portion). Traffic counts and turn analysis studies have been completed to better understand the traffic flow patterns in this area, but those studies are much more technical, and typically completed for the engineering industry. This analysis is qualitative, and provides a more basic understanding of traffic flow to everyday users of this corridor, and residents of this community.
The image below represents the poster sized map of this project.  There is also a companion Story Map, complete with interactive maps, narrative text, images and multimedia content.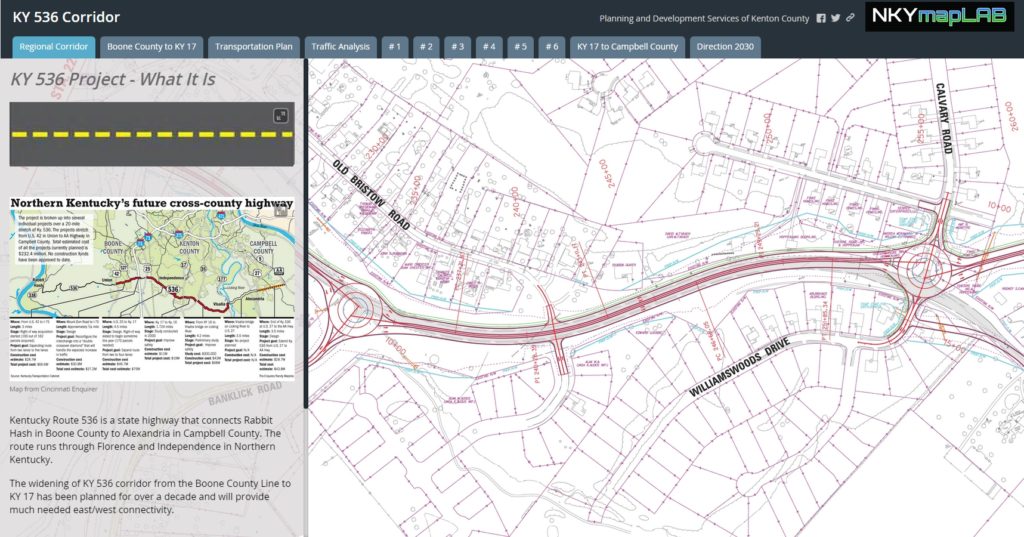 Click on the image above to view the KY 536 Story Map.

Click the logo for more information about the implementation of Direction 2030.