---
Historic Linden Grove Cemetery and Arboretum
First established in 1843, with a little over 22 acres, the Historic Linden Grove Cemetery and Arboretum is the largest greenspace in the urban core area of Covington Kentucky. There are over 22,000 burials, and 250 individually identified and managed trees on their grounds.
The image below represents the poster sized map of this project.  There is also a companion Story Map, complete with interactive maps, narrative text, images and multimedia content.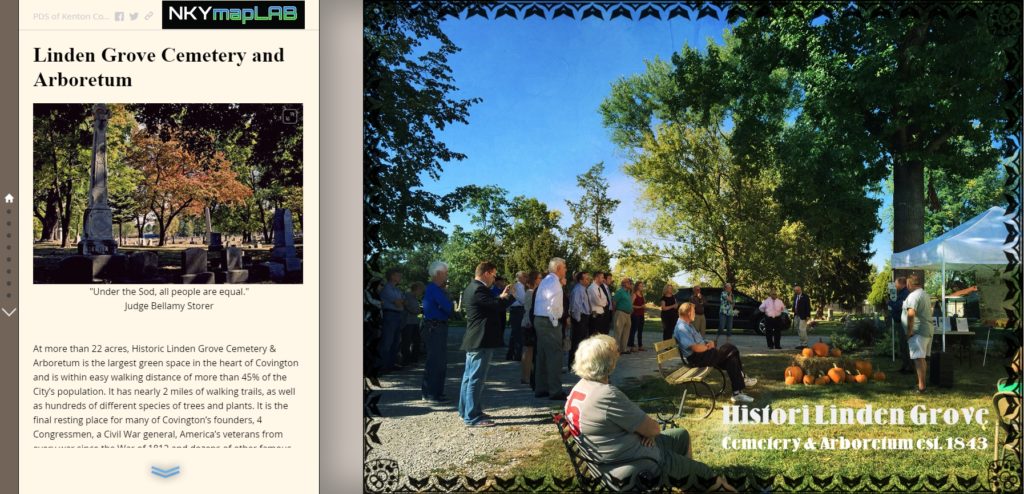 Click on the image above to view the Linden Grove Cemetery and Arboretum Story Map.

Click the logo for more information about the implementation of Direction 2030.