---
Solar Potential
Solar energy is harnessed radiant sunlight and heat from a range of ever-evolving technologies. These include solar heating, photovoltaics, solar thermal energy, solar architecture, and artificial photosynthesis. Solar photovoltaic panels (PV panels) are what most people think of when they hear the term solar power. PV panels are usually installed on the roof of a structure in order to capture as much solar energy as possible. Solar energy is the most abundant energy resource on earth – 173,000 terawatts of solar energy strike the Earth continuously. That's more than 10,000 times the world's current total energy use. (Wikipedia.com)
The image below represents the poster sized map of this project.  There is also a companion Story Map, complete with interactive maps, narrative text, images and multimedia content.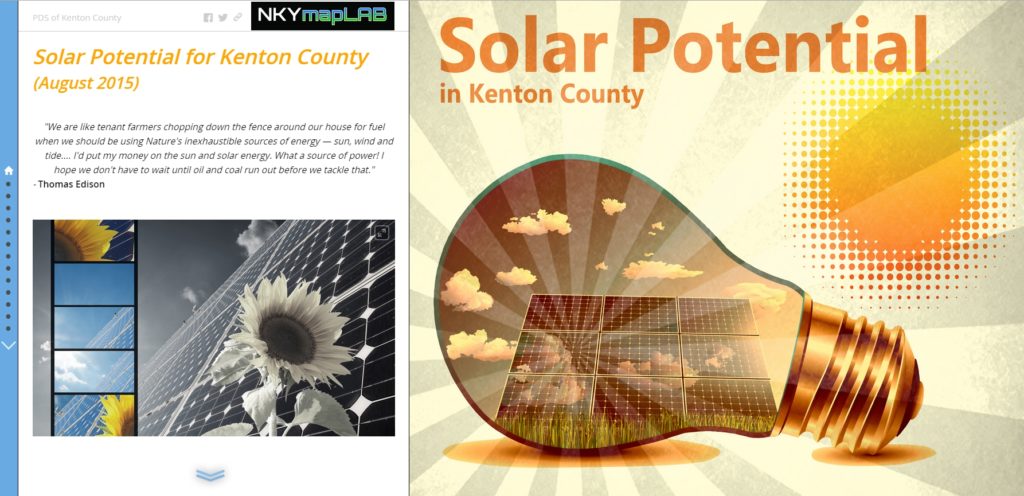 Click on the image above to view the Solar Potential Story Map.

Click the logo for more information about the implementation of Direction 2030.