---
Morning View Heritage Area
In 2010, the Kenton County Conservation District was awarded a grant from the Kentucky Heritage Land Conservation Fund Board (KHLCFB) to purchase 204 acres of land in southern Kenton County near Morning View.  The KHLCFB is funded in part through sales of Kentucky's "Nature" license plate series.  Land is acquired only from willing sellers. The Morning View Heritage Area was acquired in two phases, and now includes a little over 220 acres, including over 3,600 feet of Licking River frontage.
The image below represents the poster sized map of this project.  There is also a companion Story Map, complete with interactive maps, narrative text, images and multimedia content.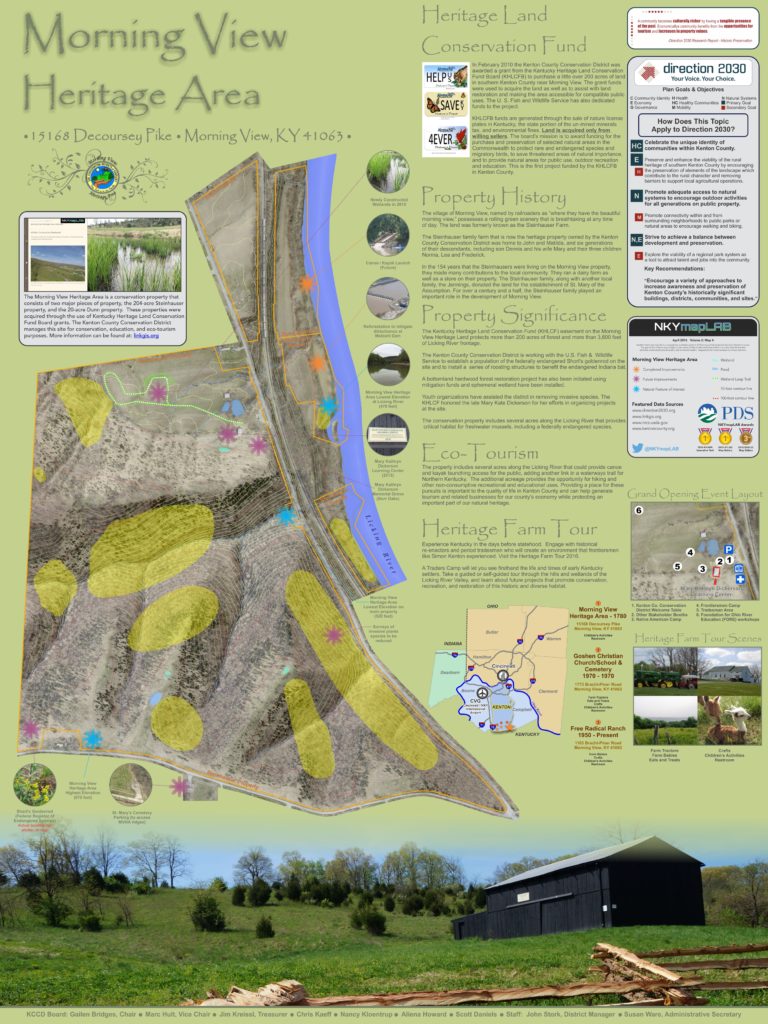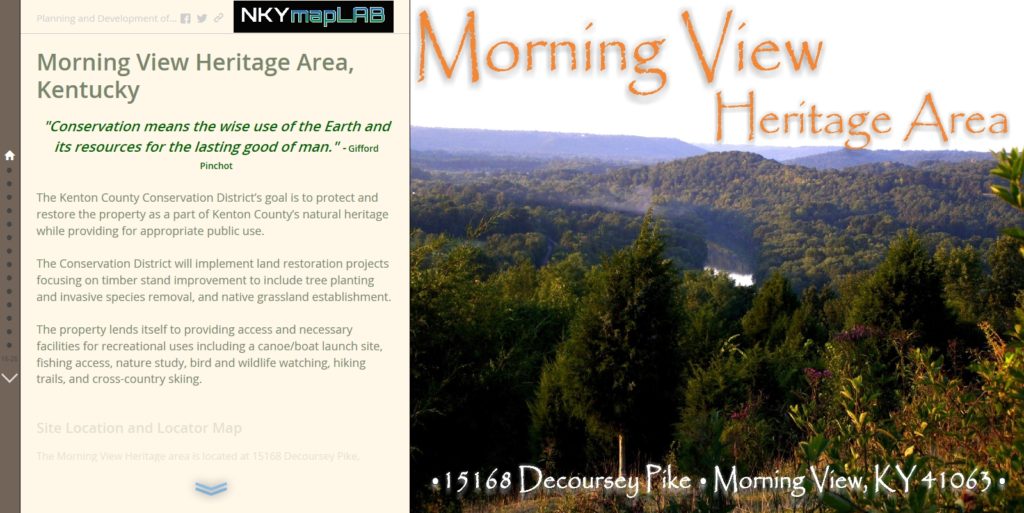 Click on the image above to view the Morning View Heritage Area Story Map.

Click the logo for more information about the implementation of Direction 2030.