---
Plan

4

Health
In 2014, the Kenton County Plan4Health Coalition was awarded a grant from the American Planning Association in order to work toward providing better access to nutritious food across the county. These efforts include a county-wide assessment of under-served neighborhoods in addition to a series of actions addressing affordability of, and access to, healthy food.
The image below represents the poster sized map of this project.  There is also a companion Story Map, complete with interactive maps, narrative text, images and multimedia content.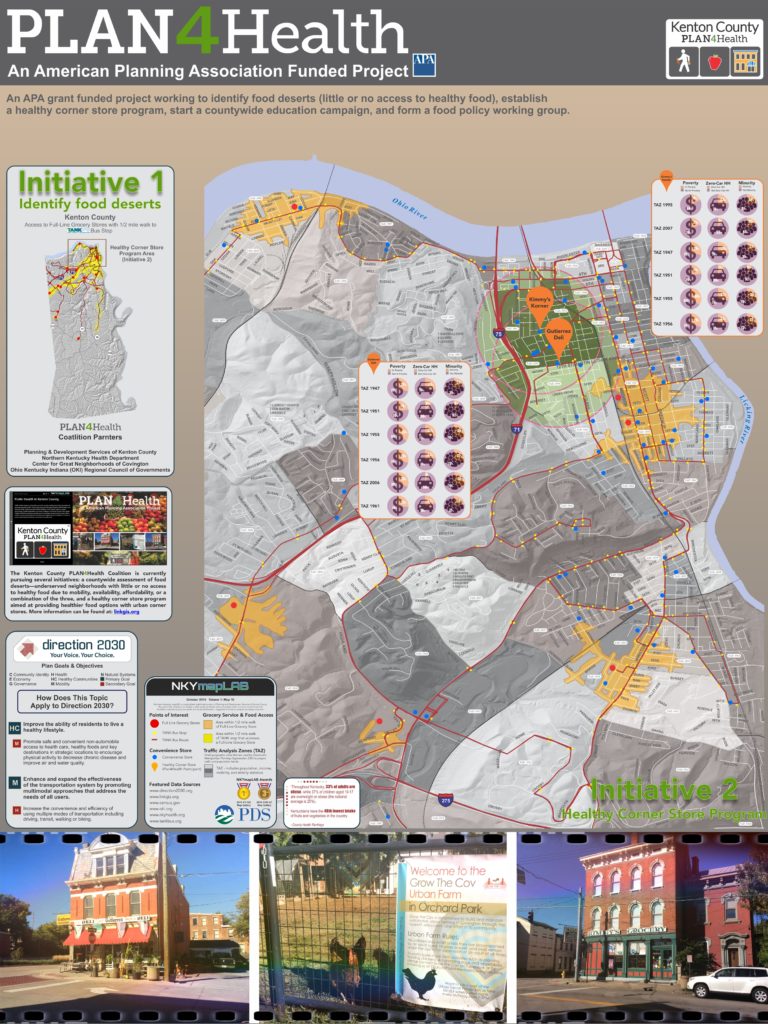 POSTSCRIPT: The Story Map of which this map illustration is a part may be found here. By the end of this Story Map experience, viewers will have a better understanding of the work being completed by the Kenton County Plan4Health coalition.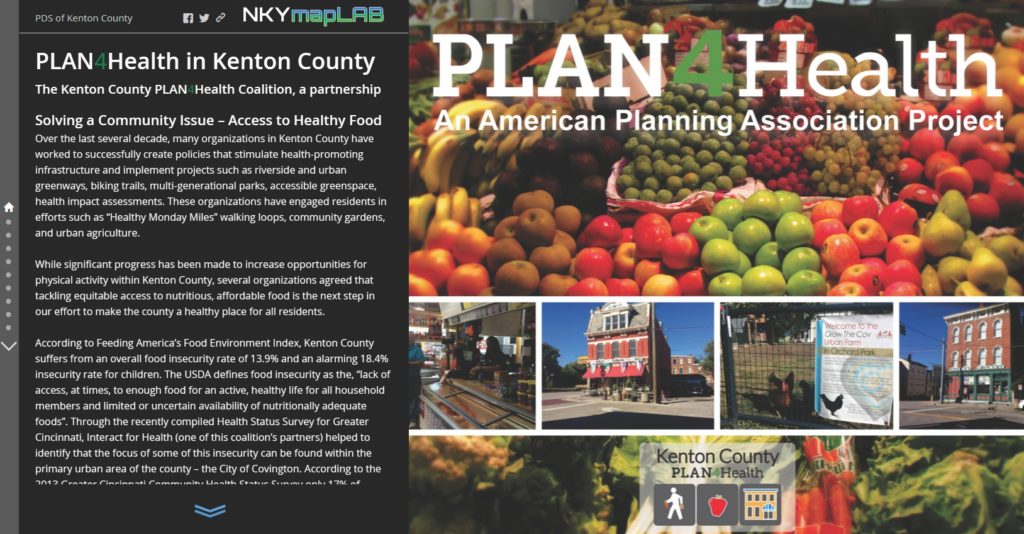 Click on the image above to view the Kenton County Plan4Health Coalition Story Map.

Click the logo for more information about the implementation of Direction 2030.