---
PDS Drone Projects
Planning and Development Services of Kenton County has been on the leading edge of drone use in the planning industry for over two years now.
This story map provides an overview of how drone technologies have been implemented in project workflows within PDS, and across several partner agencies.  These successful drone projects have not only saved PDS and its partners time and money, but have led to new workflows, new efficiencies and created new best practices in Kenton County.
More Text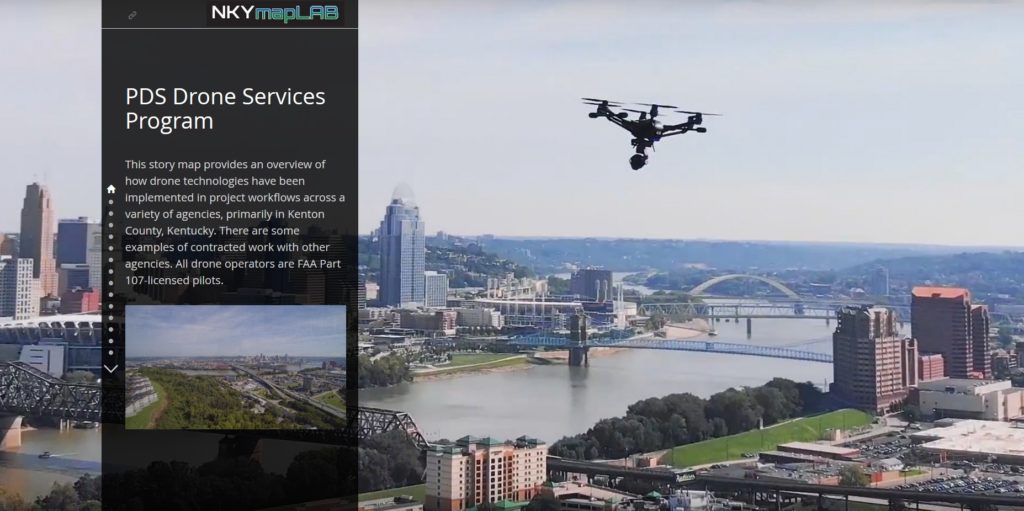 POSTSCRIPT: The Story Map of which this illustration is a part may be found here. By the end of this Story Map experience, you will have a better understanding of the types of drone projects that PDS has completed over the past two years.
Click on the image above to view the PDS Drone Projects Story Map.

Click the logo for more information about the implementation of Direction 2030