---
Urban Tree Canopy
The Northern Kentucky Urban and Community Forestry Council engaged SavATree Consulting Group in collaboration with the Spatial Analysis Laboratory at the University of Vermont to perform an 'Urban Tree Canopy Assessment' for Boone, Kenton, and Campbell Counties in 2014. The Council's goal was to apply the USDA Forest Service's Tree Canopy Assessment protocols to three county Northern Kentucky area. The analysis was conducted using aerial imagery acquired in 2012 and LiDAR acquired in 2011 and 2012. (LiDAR is an optical remote-sensing technique that uses laser light to densely sample the surface of the earth, producing highly accurate measurements).
The image below represents the poster sized map of this project.  There is also a companion Story Map, complete with interactive maps, narrative text, images and multimedia content.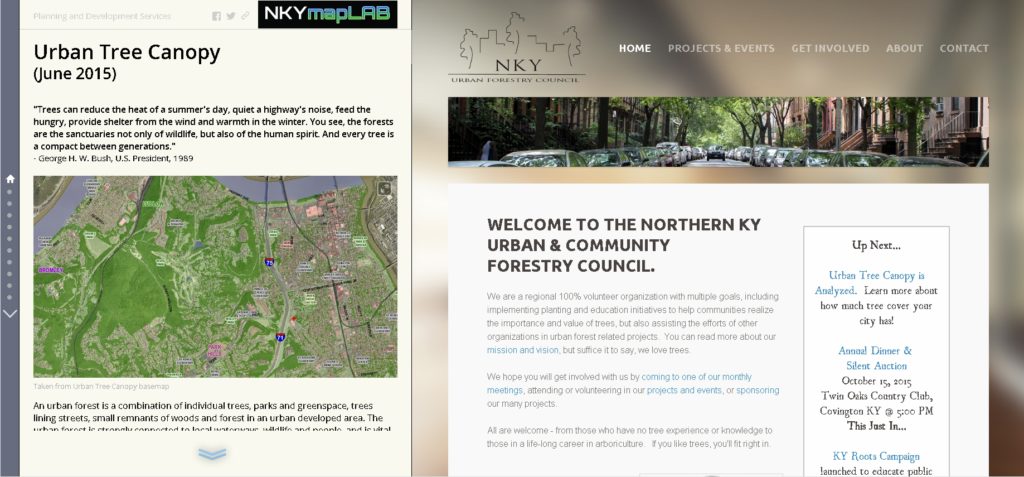 Click on the image above to view the Urban Tree Canopy Story Map.

Click the logo for more information about the implementation of Direction 2030.