---
Farmer's Markets of NKY
In partnership with the Northern Kentucky Health Department, this project explores the Farmer's Markets of Northern Kentucky, along with the vendors participating at each market (as available).
According to the University of Kentucky Cooperative Extension, the trend to visit farmers markets is on the rise.  It seems to be fueled by consumer interest, the farmers' desire to make more money, and growing community awareness of the role of farming, and local food systems.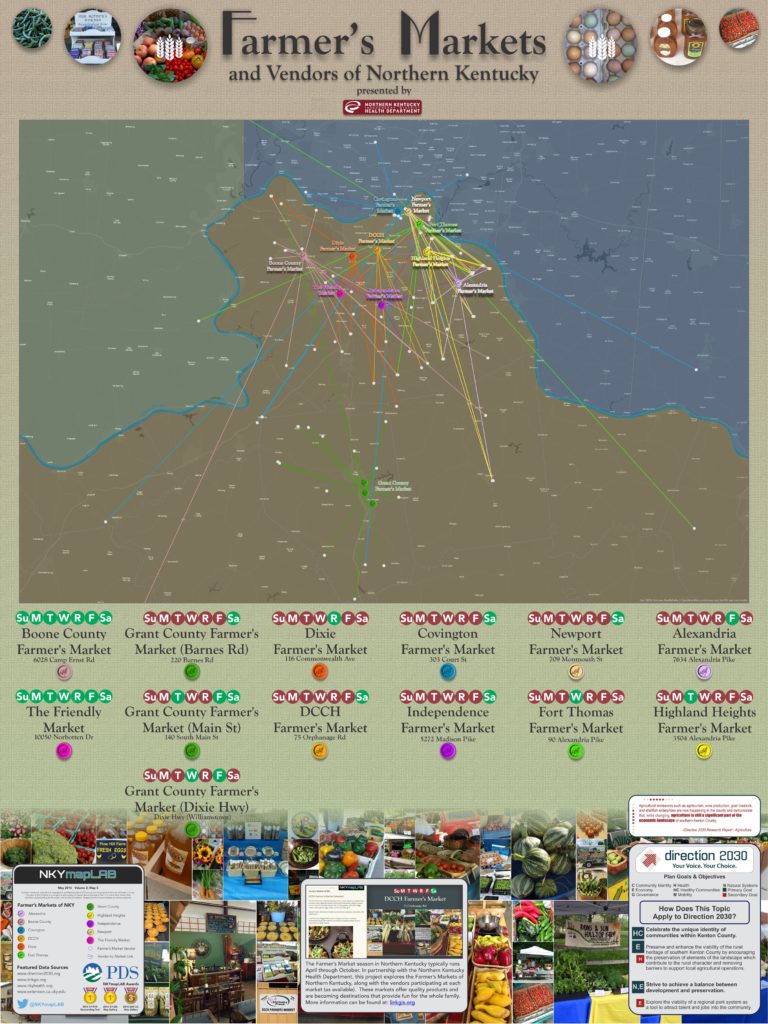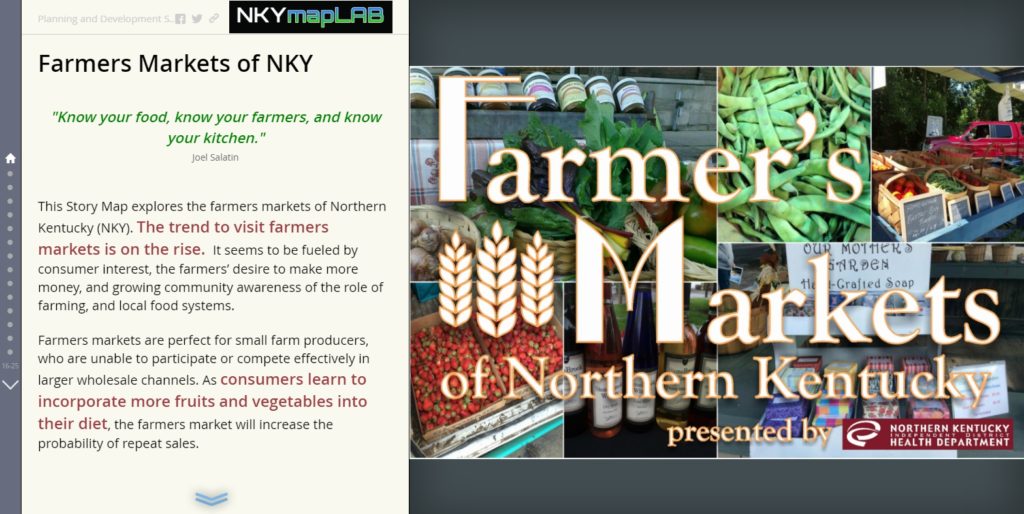 Click on the image above to view the Farmer's Markets of NKY Story Map.

Click the logo for more information about the implementation of Direction 2030