---
PDS FY19 Annual Report
This story map serves as the Fiscal Year 2019 annual report for Planning and Development Services of Kenton County. It includes information about the agency's four programming areas, provides links to their work program objectives, and highlights some of their accomplishments. It also provides findings of the annual audit of the organization's budget and finances for the fiscal year (July 2018 through June 2019).
PDS' critical mass of professionals provides a wide array of services to Kenton County's 20 local governments. These consolidated services provide the communities and their citizens with more comprehensive support at a lower cost than if each attempted to provide them individually.
This report will review FY19 through PDS' four services programs.
► Community Planning Services
► General Government Services
► GIS Mapping / Analysis Services
► One Stop Shop Program Services
The report will close with a look at the PDS FY19 budget and audit.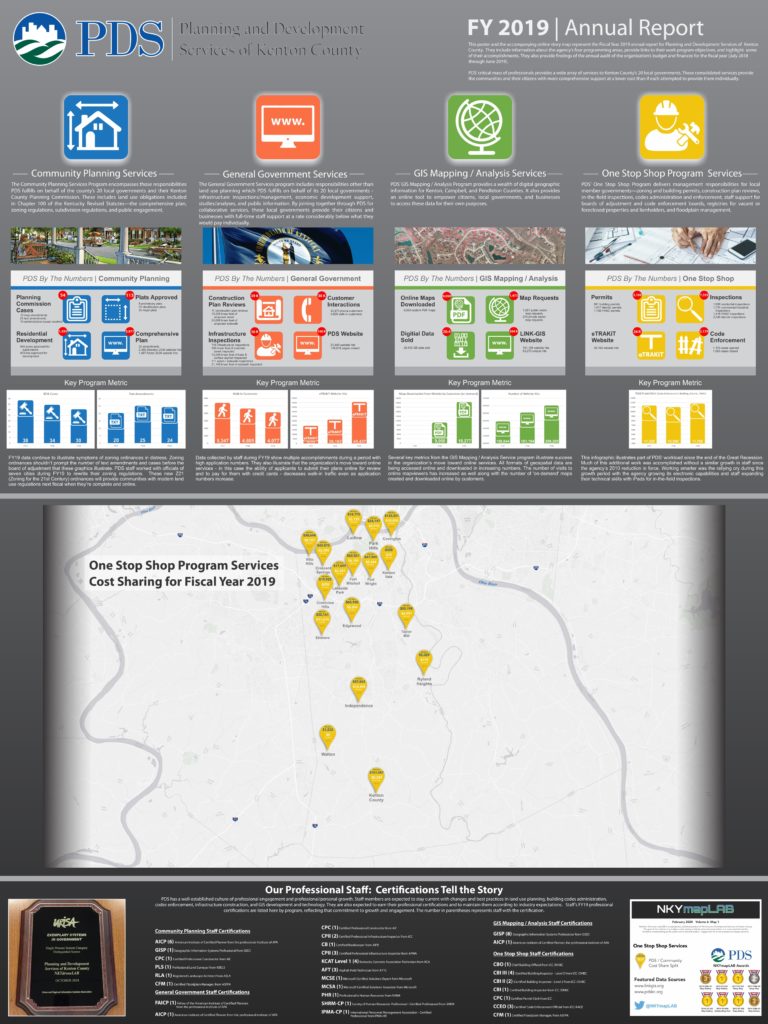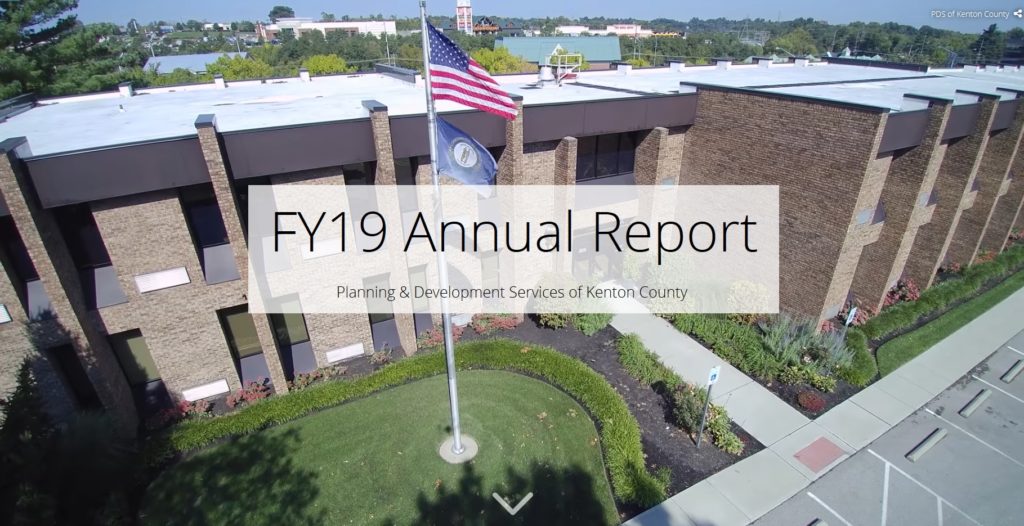 POSTSCRIPT: The Story Map of which this illustration is a part may be found here. By the end of this Story Map experience, you will have a better understanding of the FY19 PDS budget and work program.
Click on the image above to view the PDS FY19 Annual Report Story Map.

Click the logo for more information about the implementation of Direction 2030