---
Trails of Kenton County
In 2015 the American Fitness Index ranked the Cincinnati metro area (which includes Kenton County) as the 16th most fit area in the United States.  This ranking was based on a combination of the area's health behaviors, health problems,  built environment, and recreational facilities.  The complete 2015 American Fitness Index report can be viewed here.  The Cincinnati Metro-specific portion—which offers insights into what our area is doing well, and where we can improve—can be viewed here.
The image below represents the poster sized map of this project.  There is also a companion Story Map, complete with interactive maps, narrative text, images and multimedia content.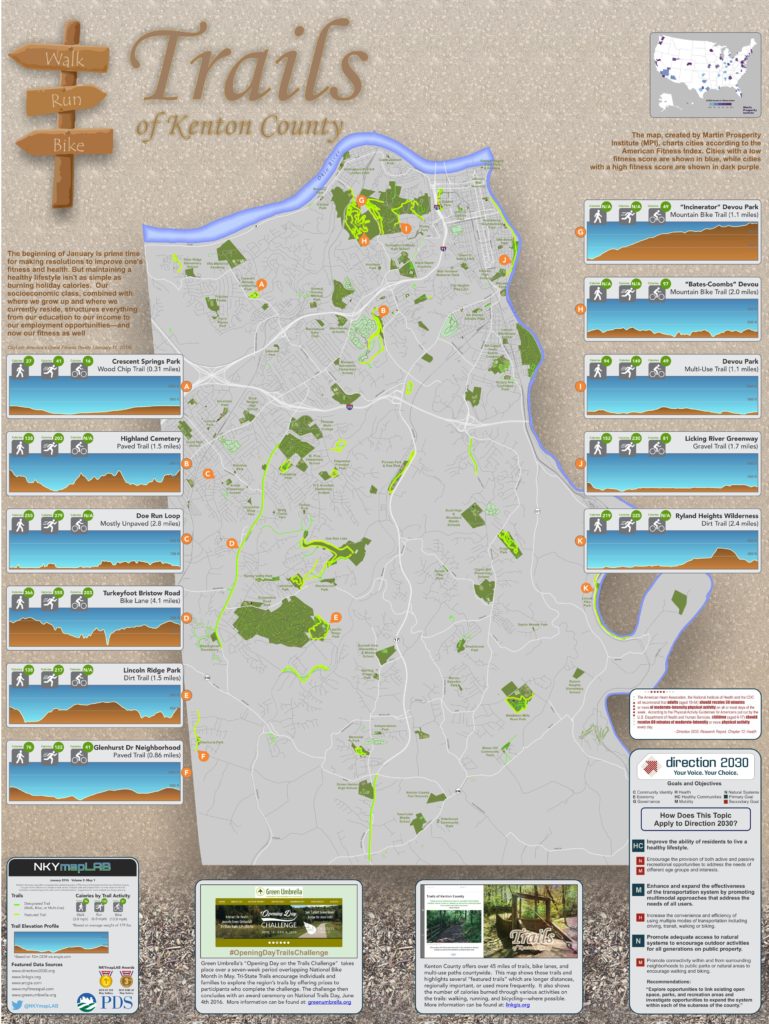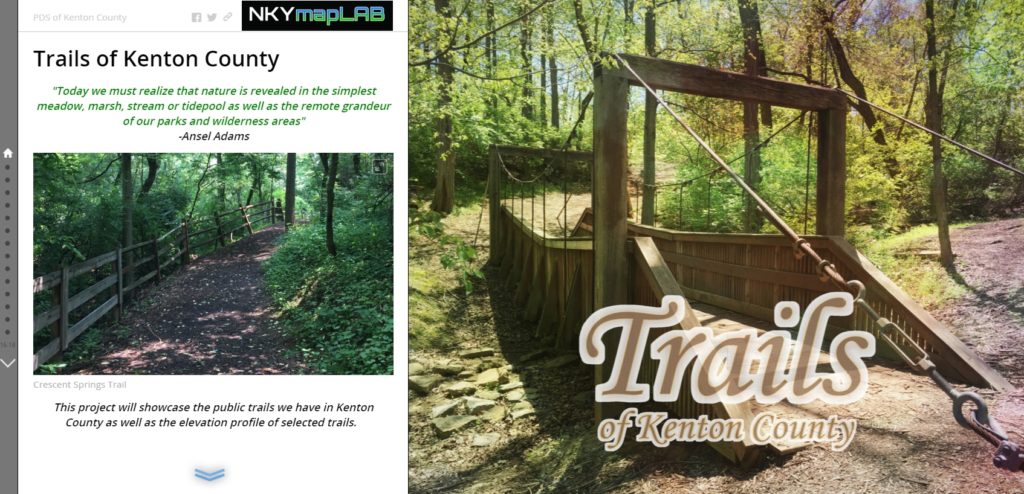 Click on the image above to view the Trails of Kenton County Story Map.

Click the logo for more information about the implementation of Direction 2030.