---
Riverfront Commons
Riverfront Commons is an 11.5-mile uninterrupted walking, running, and biking trail that links Northern Kentucky's six river cities – Ludlow, Covington, Newport, Bellevue, Dayton, and Fort Thomas – to the City of Cincinnati and other local trail systems. This trail is the signature project of Southbank Partners, a community and economic development organization that supports these river cities.
The vision for Riverfront Commons arose from a 2006 U.S. Army Corps of Engineering study, which envisioned a continuous riverfront corridor along the edge of the Ohio River that would provide riverbank stabilization and an uninterrupted trail system and open space, promote economic development, and improve quality of life in the region.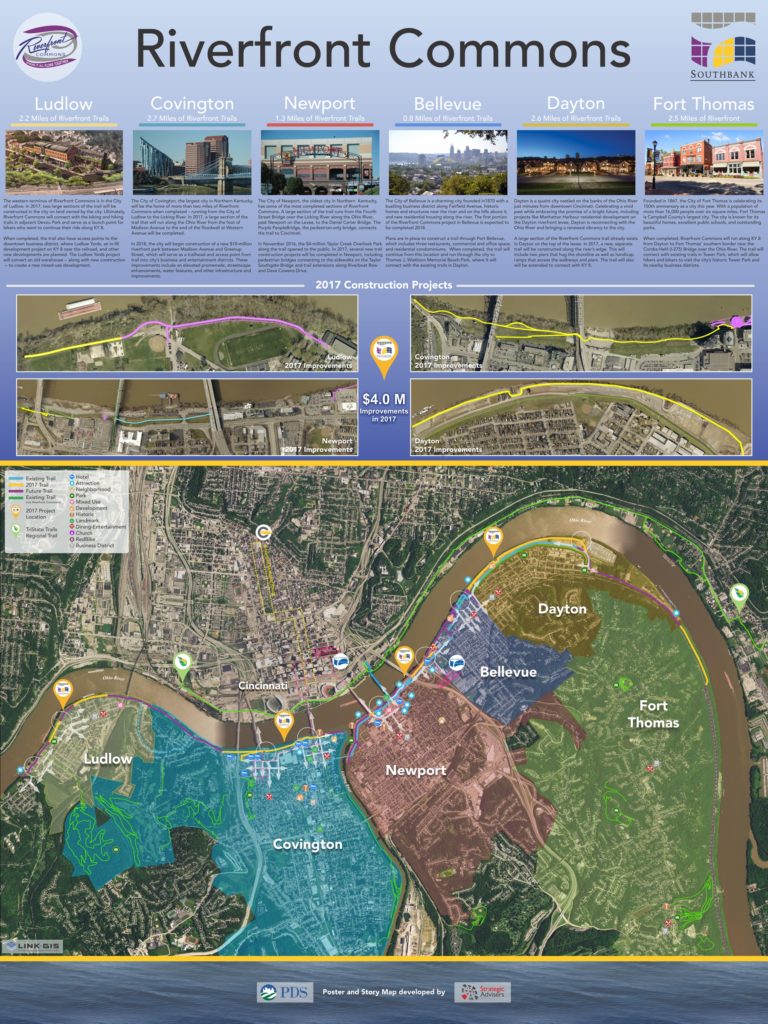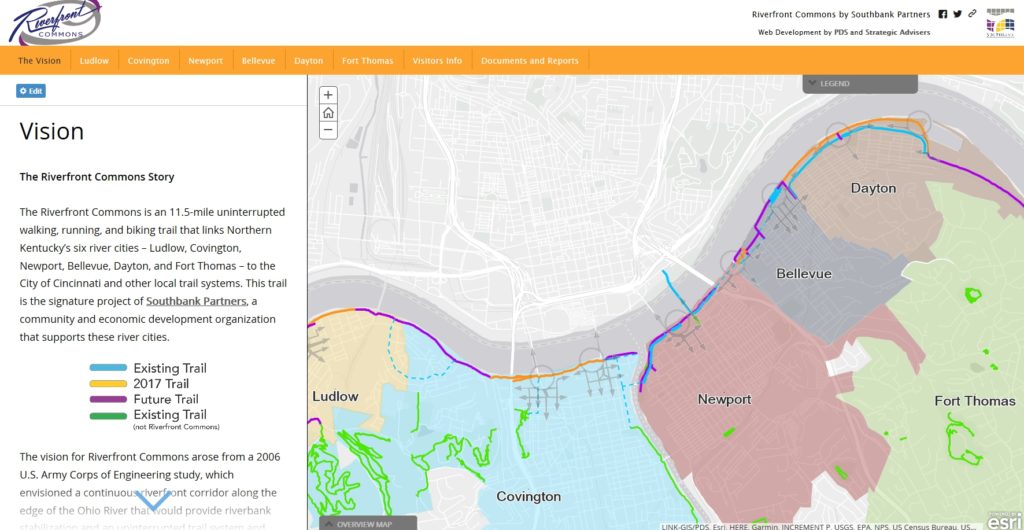 Click on the image above to view the Riverfront Commons Story Map.

Click the logo for more information about the implementation of Direction 2030