---
Parks of Kenton County
This map shows an analysis of walk-time and drive-time distances to parks throughout Kenton County. For the purposes of this study, a park was included in the analysis only if it is a publicly-accessible location with active recreation opportunities. Athletic facilities at schools, privately-owned recreation facilities, and 'greenspace parks' without active recreation facilities were not considered for this analysis.
The image below represents the poster sized map of this project.  There is also a companion Story Map, complete with interactive maps, narrative text, images and multimedia content.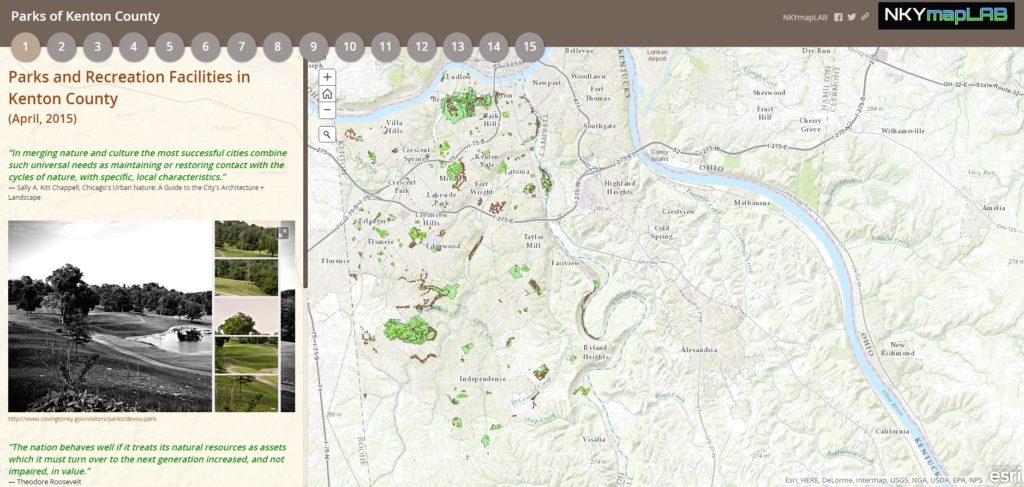 Online Story Map version of Parks of Kenton County (or click image above)

Click the logo for more information about the implementation of Direction 2030.