---
Latonia | Complete Streets – Winston Avenue
Winston Avenue in Covington's Latonia neighborhood is anchored by Ritte's Corner to the north, a historic district that has long served as the retail hub of the area.  Its south end is anchored by the Latonia Centre commercial and retail strip development and accompanying outlots.
The Kentucky Transportation Cabinet (KYTC) has determined that Winston Avenue needs full-depth pavement replacement.  Resurfacing the road will not be adequate to meet current and future transportation needs.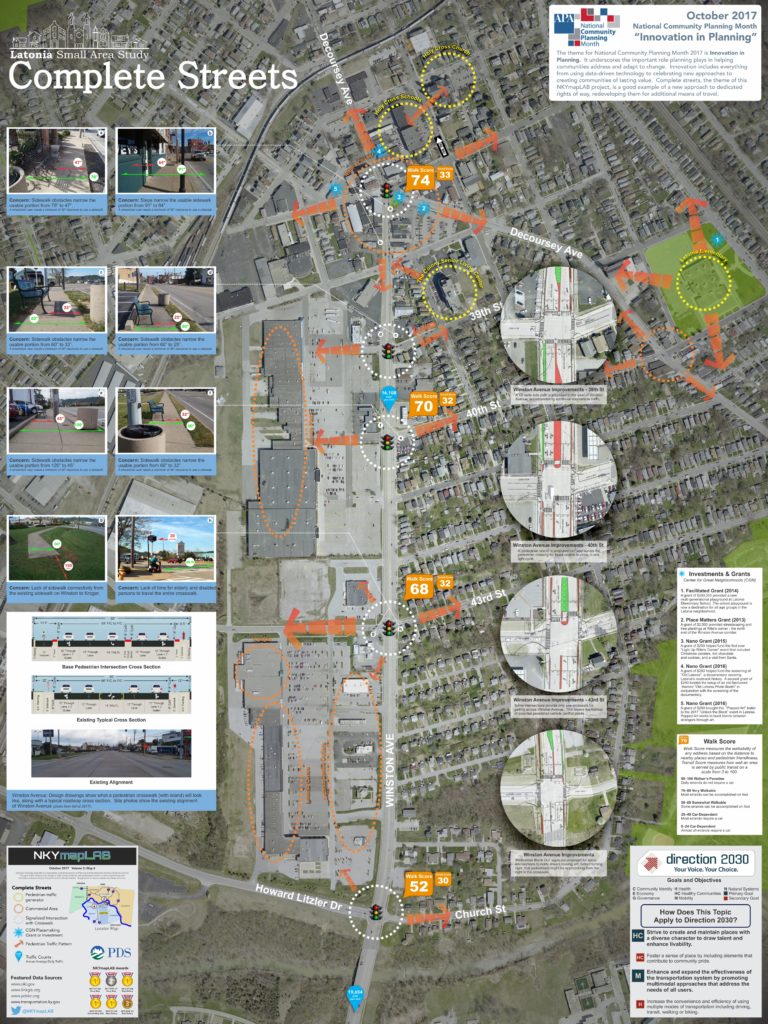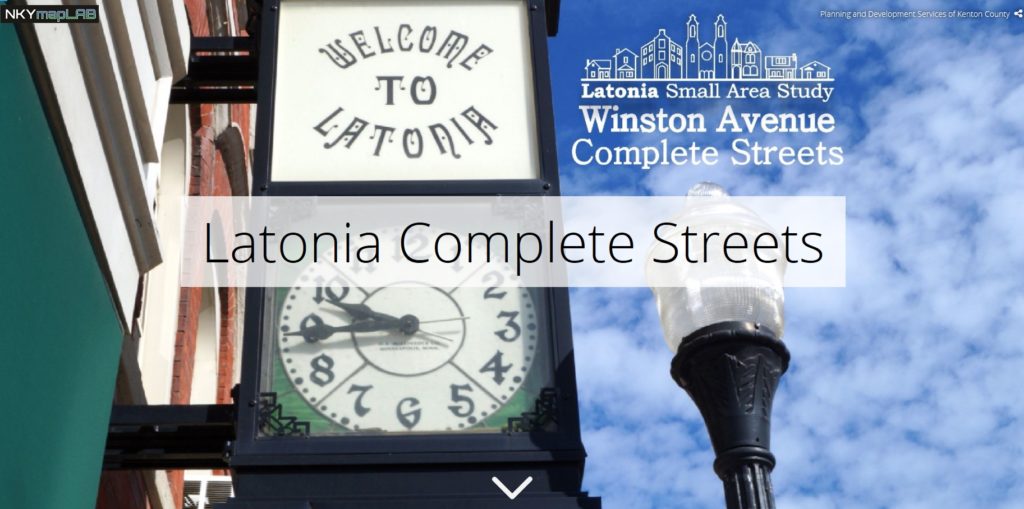 Click on the image above to view the UAVs Story Map.

Click the logo for more information about the implementation of Direction 2030