---
Erlanger | Stevenson Road
This project looks at the current conditions along Stevenson Road in Erlanger, Kentucky. This road currently serves as an Urban Collector, connecting Interstates I-71/75 and US 25 (Dixie Highway) with Turkeyfoot Road.
Two major concerns with this roadway are the safety of the pedestrians, specifically the school children walking to and from school, and challenging traffic conditions due to the poor drainage, flooding, elevation changes, and curvature of Stevenson Road.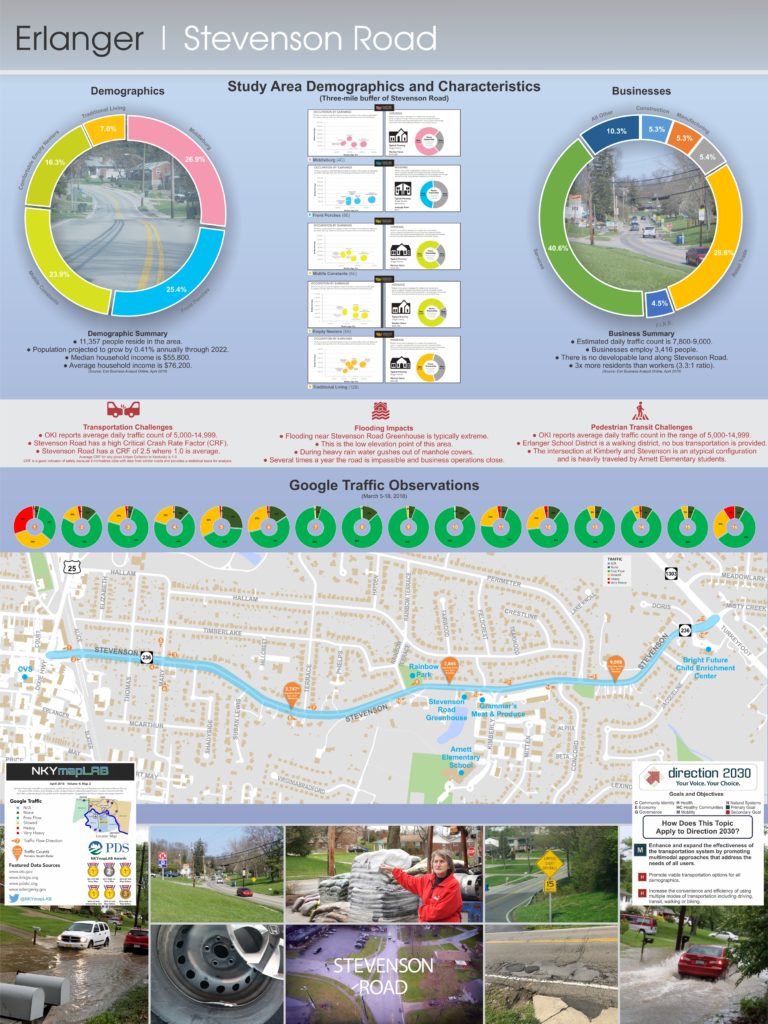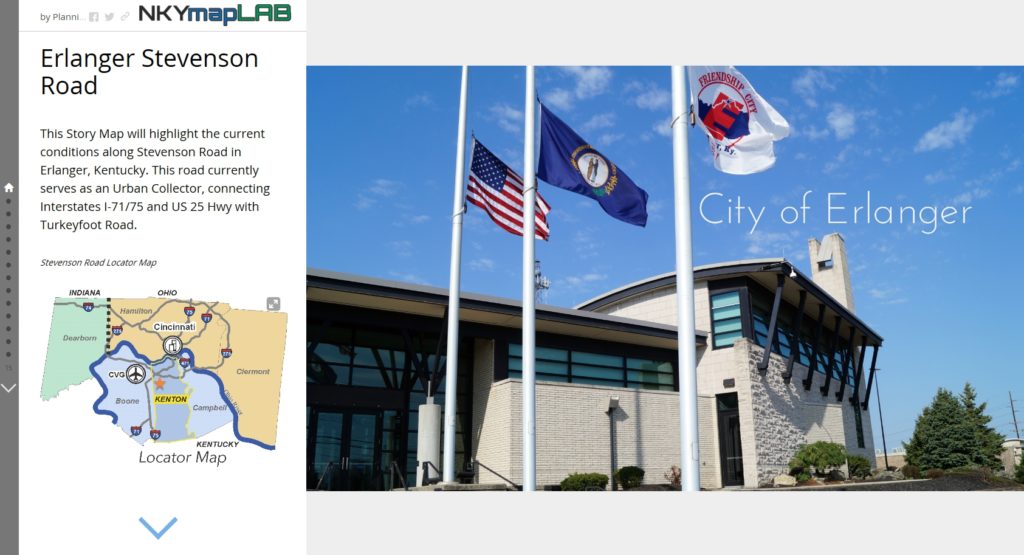 Click on the image above to view the Erlanger Stevenson Road Story Map.

Click the logo for more information about the implementation of Direction 2030