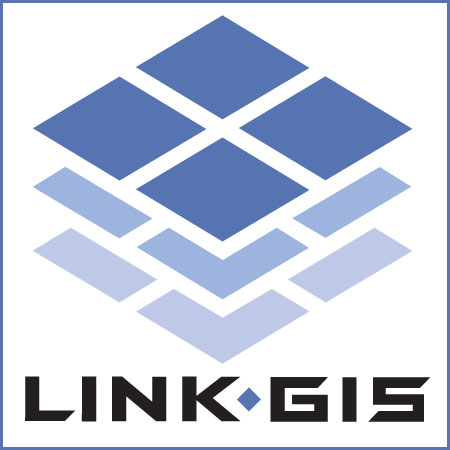 The LINK-GIS website, linkgis.org, has an updated look and feel. Streamlined, sleek and easy-to-use were goals accomplished with this latest overhaul of the popular geographic resource.
PDS staff rolled out a new public-facing website earlier this month. It replaces a website that had been in place since 2010.
After sifting through thousands of website templates, staff chose a template best suited for the project. Building a website from scratch is not easy. The months following the template selection were filled with configuring pages and customizing code, allowing the new website to provide the public with services only LINK-GIS can offer.
"Most of the talent needed to design, build, and execute the website was found in-house, said Trisha Brush, GISP, PDS' GIS director. "Our programming team did have some assistance from our friends at Esri when it came to the clip, zip and ship to your inbox widget."
Clip, zip, and ship is a function of the new website that allows remote customers to identify data they want, to clip and zip it as a file, to pay for it with PayPal, and to get it emailed to them; all without having to contact anyone at PDS.
"The Esri professional services team helped us convert our data-purchase tool from the older mobile incompatible platform to the up-to-date version that will work on any device," said Christy Powell, GISP, a senior GIS programmer with PDS. "They also helped us secure the clip, zip, and ship service against unauthorized downloads."
Over 50 pages of data were added, along with links to LINK-GIS map viewers, NKYmapLAB journal entries, and LINK-GIS partner websites.
"Even though we added more content, we've heard from users that the site is easier to navigate," reported principal GIS programmer Joe Busemeyer, GISP. "Finally, the Store component was customized, allowing users to purchase and download map and data products 24/7—even during hours that PDS GIS team members are not available for service."
Powell and Busemeyer suggest viewers explore the new LINK-GIS by:
•    clicking on the Map Viewer and searching for an address, owner name, or PIDN, directly from the LINK-GIS website homepage;
•    learning about NKYmapLAB and how geospatial technology is used to educate Northern Kentucky on a variety of topics about the community;
•    shopping for digital data on a county-wide level or choose a specific area by selecting tiles to clip, zip and ship the data directly to your in-box;
•    browsing the map gallery to find dozens of pre-existing maps, which can easily be downloaded for free or requesting a printed copy for pick up or delivery for a nominal fee.
Questions about the new LINK-GIS website can be forwarded to the GIS staff at 859.331.8980.