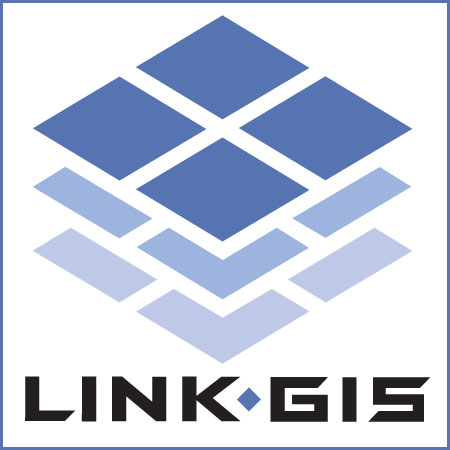 LINK-GIS' new map viewer tool was put into service recently. Following an effort

to beef up the information available with one click of the mouse, Map Viewer will now serve up numerous levels of property information in a quick, simple, and concise manner.
"One of our top priorities was to pull information from many sources into one list," said Christy Powell, GISP, PDS' senior GIS programmer. These data are being pulled from over 30 sources including community information, utility services, inspector contacts, and school and political districts.
"Although this information had been available on the previous version, the new website simplifies the process of getting results," said Joe Busemeyer, GISP, PDS' principal GIS programmer, who along with Powell created the new map viewer tool.
Powell and Busemeyer explained how simple the new tool is to use.
From the LINK-GIS homepage, find the Explore LINK-GIS Maps section on the bottom left side of the page (see Figure 1). Type the name or address you're looking to find, choose the county and search type, then click GO.
The LINK-GIS Map Viewer will open and provide the search results. Click on the intended parcel from the list and get the detailed information along with a map of the property (see Figure 2).
"We created a similar list for flood plain information that includes many items from the FEMA floodplain information in one place," said Busemeyer.
Access to that information is also a single click away on the water drop icon near the top right of the Map Viewer. Information passed from the Explore LINK-GIS Maps widget on the LINK-GIS homepage will automatically populate that widget.
"I hate having to type the exact same information several times on a website," said Powell. "This new Map Viewer capability should help with that."
Powell said that PDS' programming team will continue to add innovative features to the online mapping options for the LINK-GIS website. In addition to the Map Viewer, there is already a Park Finder website available and a polling place locator in development that are aimed at niche interest groups.