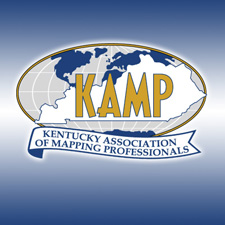 The importance of the use of geographic information systems (GIS) for the Commonwealth was highlighted by Gov. Steve Beshear's declaration of October 12-16, 2015 as GIS Week.
The Kentucky Association of Mapping Professionals (KAMP) fosters the understanding and improvement of the management and use of geospatial information throughout the Commonwealth in all levels of government, academia, and the private sector. Continuing its tradition from previous years, KAMP has organized the 22nd Annual Kentucky GIS Conference from October 12-14 in Owensboro.
KAMP President, Lance Morris, said that hundreds of professionals in the geospatial industry from Kentucky and neighboring states are expected to attend the conference. This year's event highlights the use of unmanned aircraft systems and unmanned aerial vehicles in surveying, mapping and emergency response.
Geographic Information Systems are computer-based tools for mapping, analyzing, and understanding our world and the events affecting it, through combining the power of a database with the visualization capabilities offered by maps and web applications. Thus, GIS provides a unifying framework to help resolve complex issues in the fields of environmental protection, pollution control, land use, natural resources management, preservation and conservation.
GIS mapping and information management serve our communities in cities, counties and regions through activities such as transportation, construction, facilities and utilities management, tourism, archaeological and historical preservation, economic development, education, health care, emergency preparedness, response and mitigation planning.
KAMP will also present awards to individuals making significant contributions to the GIS and mapping community, for outstanding services to KAMP, and to an exemplary GIS system implementation, this one presented last year to the Cabinet for Economic Development's Select Kentucky website.
For more information about the 2015 Kentucky GIS Conference, please visit the KAMP website.