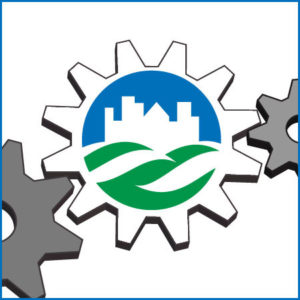 As part of its ongoing collaboration with E9-1-1 dispatch services in Campbell, Kenton, and Pendleton Counties, PDS' GIS staff recently submitted Public Safety Access Point geographic boundary data to the state. This work by staff will result in $1.1 million in funding flowing from Frankfort to those dispatch centers.
A substantial portion of the cost of providing E9-1-1 service comes from fees paid by those who have a phone. In some areas of the state, the local phone provider collects a land line fee and distributes it directly to the dispatch centers in whose jurisdictions the land lines are located. However, wireless service providers pass the fee revenue on to the state for distribution to the requisite dispatch centers.
"This assessment is required every year by the State's Commercial Mobile Radio Service Board (CMRS)," said Tom East, GISP, Senior GIS Specialist. "Before the board distributes the cell phone-generated revenue, it needs to know that the local dispatch centers have the ability to locate cellular users within their jurisdictions who call 9-1-1 for emergency assistance. Providing accurate and up-to-date geographic data is a requirement to receive the funding."
Because PDS' GIS mapping system is the basis for dispatching emergency services in Campbell, Kenton, and Pendleton Counties, staff is in the best position to address the state's questions, according to East.
These typically deal with the locations of cell towers as well as the credibility of address data.
"There's a significant amount of money riding on our answers to the state's questions," said East. "LINK-GIS is geared to providing this level of information to the dispatch centers on an ongoing basis. This exercise gives us an opportunity to show the state that we're maintaining the high standards and timeliness of data necessary for emergency dispatch purposes."
Dispatch services are provided in Campbell and Pendleton Counties by single, countywide agencies. In Kenton County, these services are provided currently by Kenton County for unincorporated parts of the county and for all cities except Erlanger, Elsmere, and Crescent Springs which are served by Erlanger's Dispatch Center.