---
The LINK-GIS website is a wealth of property information for professionals such as myself or even local citizens.
-Julie Mai, Sibcy Cline Realtors
You're the best Kathy! Thanks for all that you do!!
-James Sparks, Kentucky Emergency Management
Thanks, Ryan Kent, for the unbelievable turnaround of the digital data around the Monmouth Street area!
-Greg Sketch, Berling Engineering, PLLC
Today Ryan Hermann was in our office to talk about all of the great things that LINK-GIS can do for us realtors.  I just had to let you know what a fantastic job he did!  His presentation was at a perfect pace and level for us and he handled our questions with such enthusiasm!  In addition, he was such a genuinely nice, amiable person…after he left, we all commented that LINK-GIS couldn't have had a better representative.
-Julie S. Mai, Sibcy Cline Realtors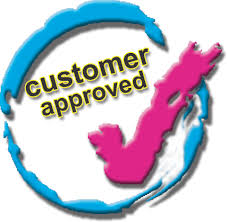 "We had a meeting with a few reps from the Governor's office, as well as the Judge-Elect last week and they did ask who has been helping and who hasn't been.  I told them that PDS, as well as others, have been fantastic, and on many occasions have gone above what I needed and delivered.  They agreed that PDS needed more good press.  People simply don't realize you all are a hub of information."
-Jamie Beck, Latonia Lakes citizen
"I just looked at my maps, Joe you are AWESOME!  Thank you so much!"
-Sherry Eagler, Kenton County Schools Transportation
"What an impressive collection of data LINK-GIS has!  We work with a lot of communities and few are up to the standards that you folks have.  We look forward to adding to your collection of outstanding data."
-Jarlath O'Neil-Dunne; University of Vermont, Spatial Analysis Labratory
I use (and LOVE) the LINK-GIS map viewer program several times each week, and have never had a problem.
-Julie Mai, Sibcy Cline Realtors
"Dear Joe and Ryan H.  Thank you so much for yesterday's presentation.  Your presentations covered a wide breadth of content and was the right balance of perspective, analysis, fun and super cool content.  I really appreciated that you took time out of your day to come and present to the group."
-Amy Koshoffer, Science and Engineering Libraries, University of Cincinnati Libraries
"Thank you Kathy… you always go the extra mile!  This is exactly what I needed.  Thank you for your help with this request and your immediate response… you are a great help!"
-George C. Webb, Terracon
"Kyle Snyder recently helped us with updating our map of the Highland Cemetery Nature Trails.  I cannot say enough about what a fantastic job he has done for us over the years (and so patient with me).  Our brochure is top-notch now because of his efforts."
-Gayle Pille
"Thank you Tom, you are awesome!!"
-Carol Hofstetter
"Ryan K., you rock!  Thanks."
-Jamie Back